The Danish National School of Performing Arts  – 2020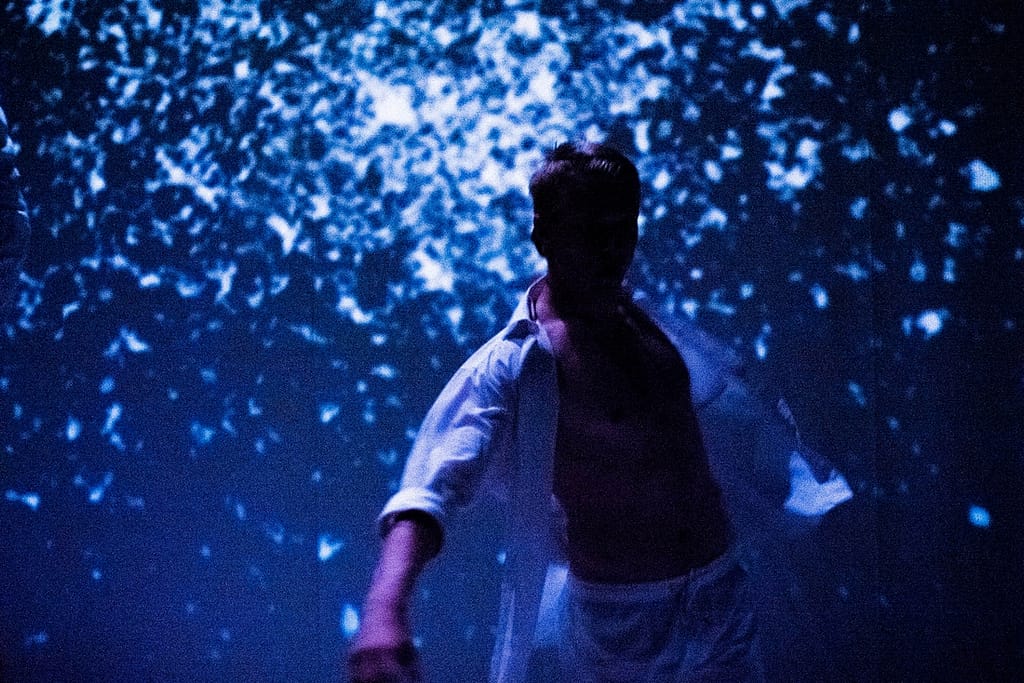 A dark comedy about fear of the unknown. 
In a near future, far away from here, 4 tourists meet at a popular holiday destination. But the place is not what they had hoped for, and while the tourists start to fear for their safety, their own strictly controlled facades and masks crumble to reveal their true selves. How can you ever really know who a person truly is? Who can you. trust?
And what was it that really happened on that holiday?
Director: Nina Rudawski
Scenography: Sigrid Andreasson
Light design: Viktor Holm Lauridsen
Sound design: Eliza Bozek
Props and Stage craft: Anders Toft
Producer: Ulrikke Hermansen
Performance producer: Rose Lerstrup
Actors: Christian Iversen, Maria Winther Nørgaard, Katja Kvistgaard, Joachim Kubel
Photo: Marcus Uhre