The Danish National School of Performing Arts  – 2022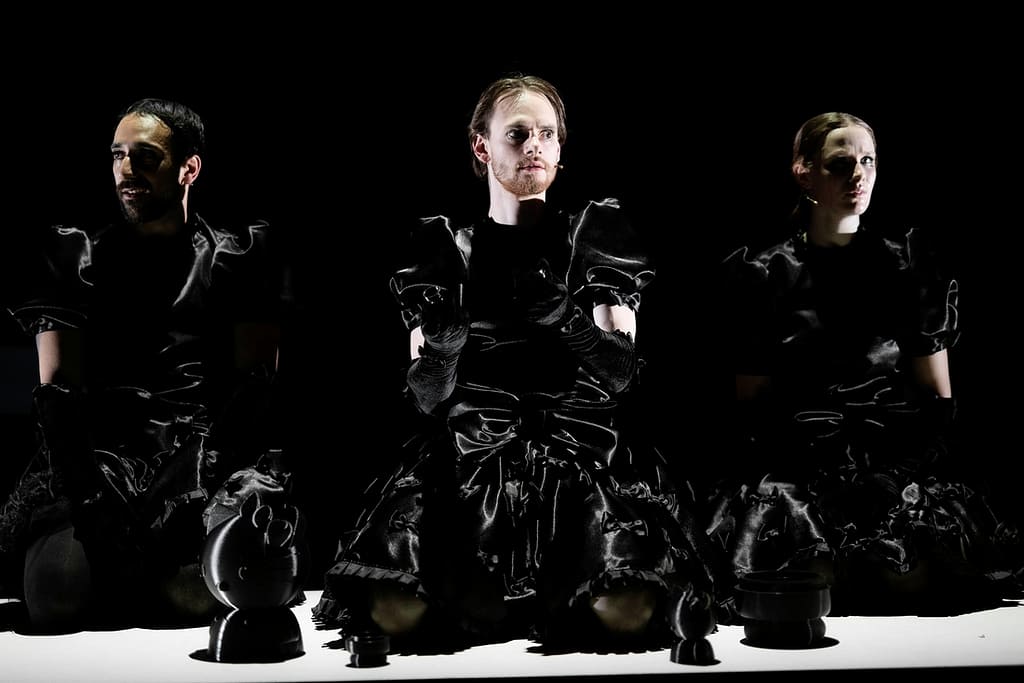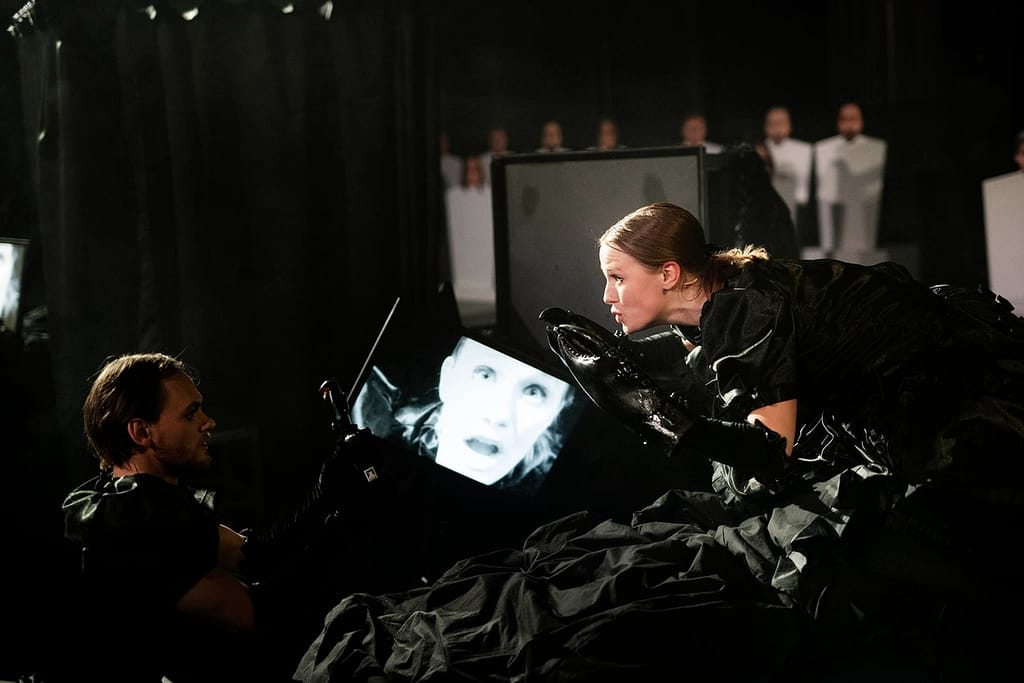 A grotesque coming-of age laboratory about growing up as a girl in this world. We are in a room for experiments. It is a girls room, an other place, a discotheque, a room for playing, a queer room, a borderland, a place for masquerades, dress-up, spectacle, performance, a laboratory. A room of one's own. 
The play was performed by three actors in a mix of Danish,  English, French and Farsi. 
Text by Malin Axelsson og Karin Serres
Original idea: Malin Axelsson, Marianne Ségol og Karin Serres
Director: Nina Rudawski
Sound design: Jacobe Suissa Artved
Light design: Viktor Holm Lauridsen
Scenography: Mai Katsume & Sigrid Andreasson
Props: Anders Astrup Jensen 
Video: Agnes Olander
Producer: Rose Lerstrup
Actors: Cecilie Elisabeth Bogø Bach, Hamun Maghsodlo & Christian Iversen
Photo: Jacob Carlsen